Maintaining widely used open-source software over many years is hard, unglamorous work. So is producing and updating helpful content like blog posts or conference talks. ✨You✨ can help to ameliorate that!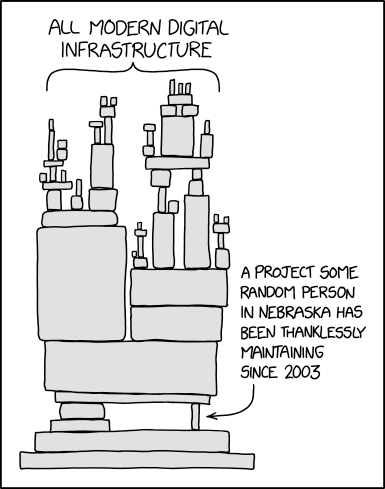 The best way to motivate creators and maintainers is when the consumers give back. Even the tiniest amounts feel amazing because they mean that someone literally found our work worth something.
Therefore, if you like my work, any expression would be highly appreciated and contributes toward my motivation to create more freely available software and content in my free time:
Here's a few referrals in case you're interested:
---
If you use one of my projects within your company, it would help me if you subscribed to them on Tidelift:
If you'd like to sponsor me in any other way, please let me know!
You can also support me indirectly if you speak German by getting your domains and web hosting from my employer Variomedia. Without their support my community output would be considerably smaller.
Thank you!